If there's anything the world has learned from the coronavirus or COVID-19 pandemic is that diseases can spread easily and at a remarkable speed and scale.
What started as pneumonia of unknown cause in China has now spread across the world—with over 30 million cases and more than 1 million deaths (and counting) worldwide.

Source
Due to surging infection rates, all public spaces (including restaurants, malls, theatres, etc) have shut down. And a heavy focus on cleanliness, especially hand-washing and disinfection, put it in place.
Airborne infectious microorganisms and viruses such as COVID-19 can invade your body when you simply breathe.
They spread when infected people talk, sneeze, cough, or spew throat or nasal secretions into the air near you. And because airborne pathogens hang in the air for minutes on end, it's very difficult to control them.
Touching an infected surface then unknowingly touching your mouth, nose, or eyes can get you infected as well.
So, what are the most common airborne pathogens and what can you do to protect yourself against them?
Here's everything you need to know…
Most Common Types of Airborne Pathogens
The Common Cold
In the United States, millions of common cold cases are reported every year. Out of these numbers, children are the worst hit. They catch a cold more often thanks to their weak immune systems. Adults catch a cold at least two to three times a year.
By the way, most absenteeism cases in schools and workplaces worldwide are often linked to the common cold.
There are many viruses responsible for causing a common cold but the most predominant is the rhinovirus.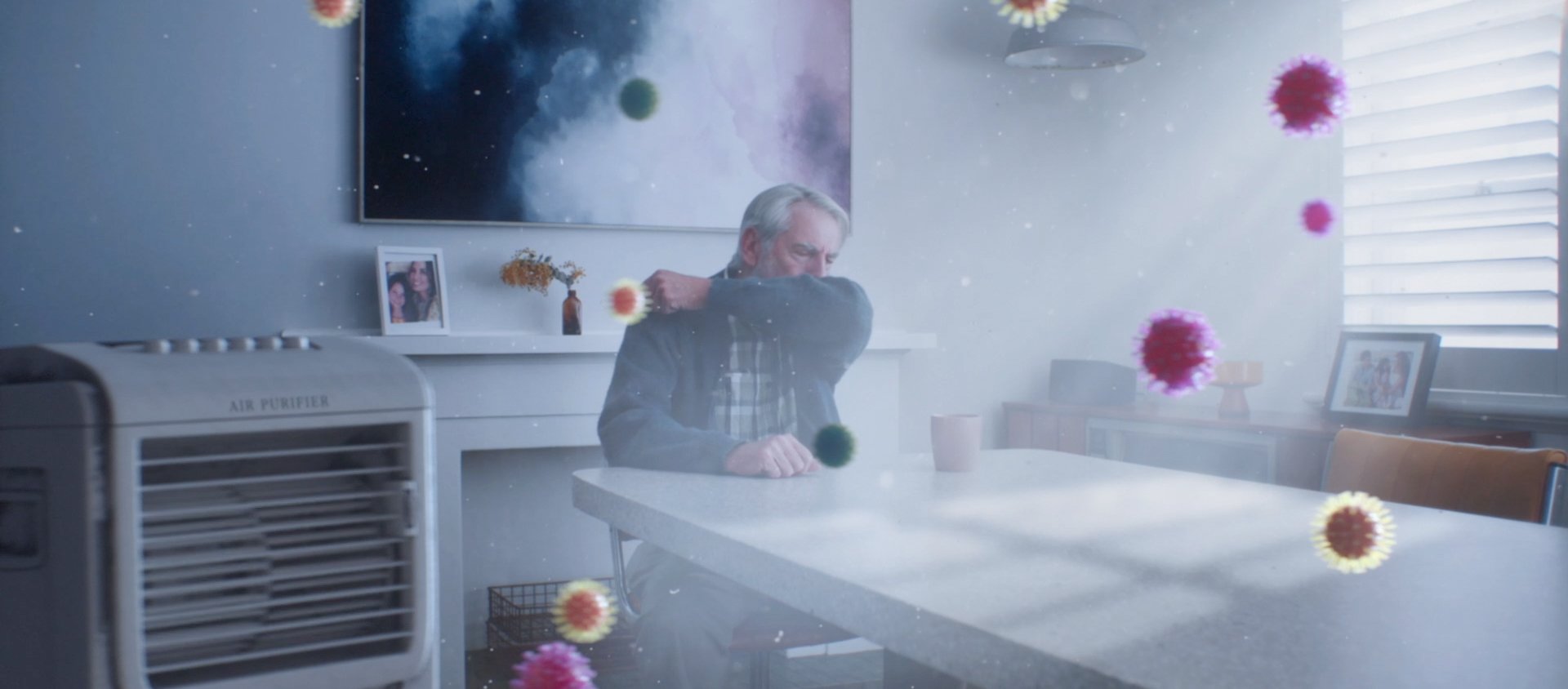 Influenza
Chances are, you have some experience with influenza or flu (even though not so exciting).
Flu is highly contagious and takes about 24 hours inside your body before you notice any symptoms. And it remains contagious for at least a week.
According to the Center for Disease Control and Prevention (CDC), flu is responsible for over 40 million illnesses, and over 60,000 deaths each year since 2016.

Source
Flu is simply a burden on the health of the American people. Supposing you have a weak immune system, for one reason or another, you can spread the flu virus for longer than the said seven days.
Many different strains of the flu exist and are constantly mutating. For that reason, it's difficult for your body to develop immunity against the flu.
Chickenpox
Chickenpox is caused by the varicella virus. It's a highly contagious disease and can spread for a day or two before you can spot a rash on your body.
Chickenpox fully develops after 21 days of exposure to the disease. The good thing is, you only get chickenpox once before the virus goes dormant.
In the U.S., more than 3.5 million cases of chickenpox are reported and over 9,000 people are hospitalized every year, according to the CDC.
If you haven't had chickenpox in your life, chances are you'll get it sooner or later from someone with shingles (or a painful skin condition) often as a result of the virus reactivating later in life.
Mumps
Mumps is also another highly contagious viral disease.
Symptoms often appear a week after acquiring it—making it very difficult to detect mumps in its early stages, because you'll be spreading it even before the symptoms appear.
Mumps was a common disease in America but not anymore. Thanks to vaccination campaigns that have reduced infection rates by up to 99%.
Coronavirus (COVID-19)
Responsible for tens of millions of infections and over 1 million deaths worldwide, SARS-CoV-2 (or COVID-19 causing virus) is the most rapidly spreading virus in 2020.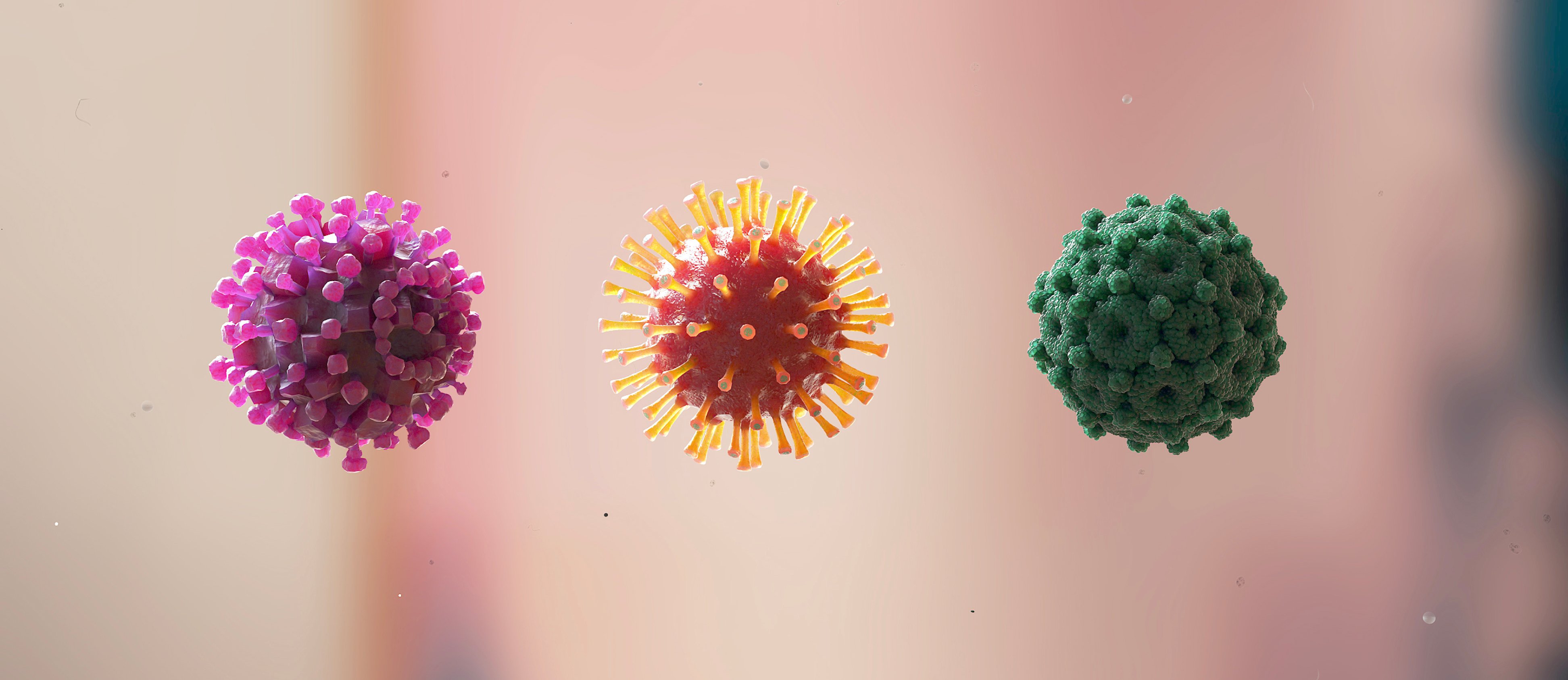 The SARS-CoV-2 virus can now spread from particles that linger in the air for hours on end. That makes it potentially a more lethal virus compared to other contagious viruses.
According to the Centers for Disease Control and Prevention (CDC) long-awaited Monday update, acknowledged that people can "sometimes" become infected with the novel COVID-19 virus through airborne transmission—especially in poorly ventilated spaces.
That means the potential for airborne transmissions of the COVID-19 virus is very much possible.
Common symptoms of coronavirus include:
Shortness of breath
Fatigue
Coughing
High fever
If you experience any of these symptoms, you're advised to seek medical attention immediately.
Measles
According to the World Health Organization (WHO), measles was the leading cause of 140,000 deaths among children in the world in 2018.
A contagious disease particularly in crowded conditions, measles hangs in the air and surfaces for up to two hours.
You can transmit measles to other people for a record four days before (and four days after) the measles rash appears.
In 2019, America recorded 1,282 measles cases. And as of March 2020, confirmed cases had plummeted to a record 12, according to the CDC.
How to Protect Your Home against Airborne Pathogens?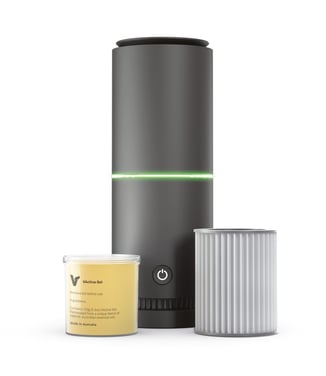 Two words: VBreathe Tasman
Most air purifiers in the market today rely on HEPA (high-efficiency particulate air) filters alone. As such, they filter indoor air that passes only through the device.
But enter the most technologically advanced and intelligent indoor air detoxification device.
The VBreathe Tasman indoor air detoxifier combines medical-grade HEPA filtration with an all-natural VActive Gel to improve air quality in your home—and protect you against harmful airborne indoor pathogens and toxins.
Features of VBreathe Tasman include:
Portable and lightweight – The device is 25cm tall and weighs 1.2kgs, with up to 10 hours of battery usage.
Intelligent design and with a variety of five choice colors.
Mobile App-controlled – Allows you to control multiple VBreathe indoor air detoxifiers from wherever you are.
Natural VActive Gel – Expelled in the air in vapor form, this gel detoxifies the air by significantly reducing airborne toxins and microbes.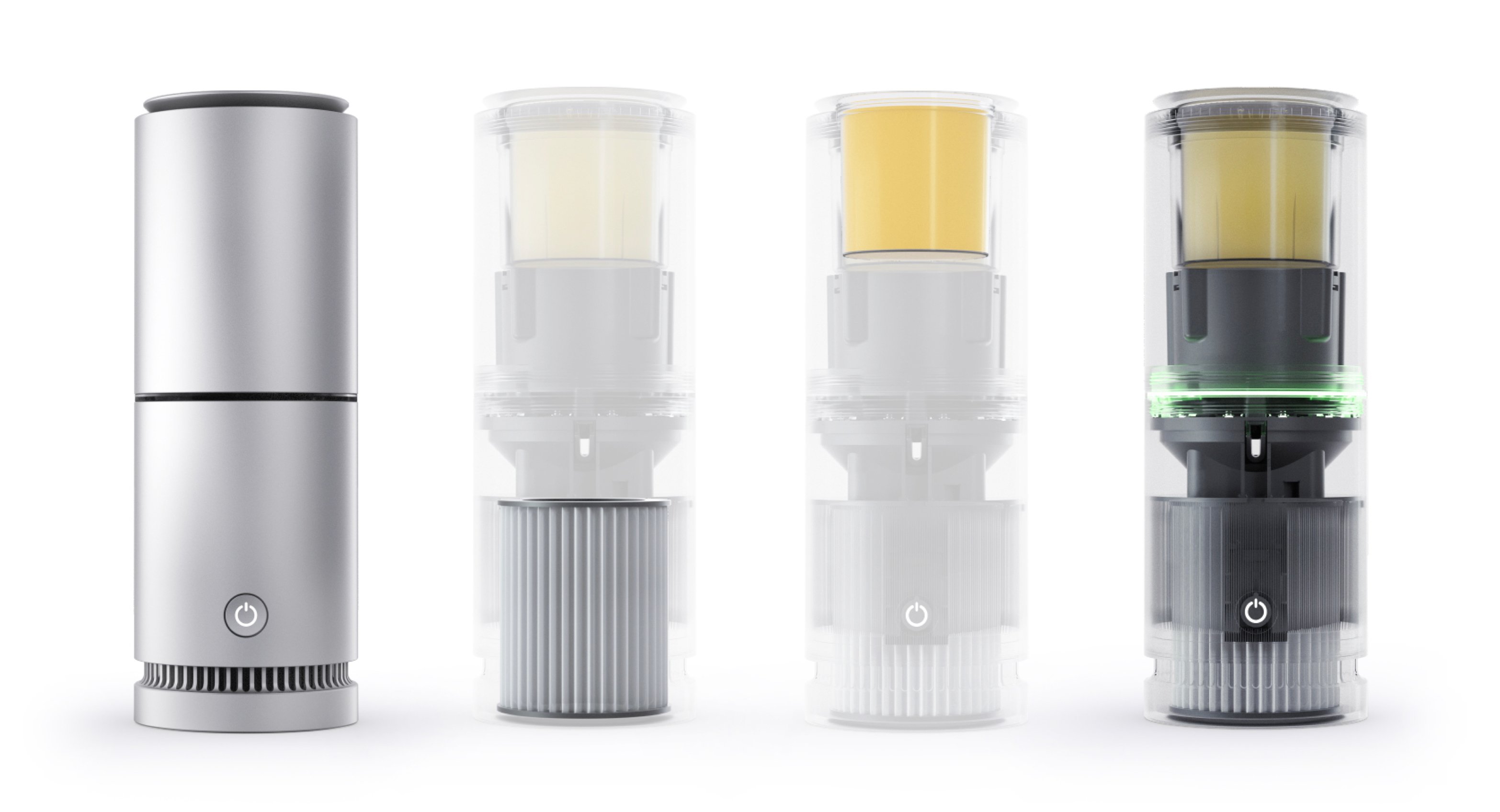 The detoxification device is also equipped with smart sensors that detect (among other things) carbon monoxide, harmful PM2.5 particles, mold, second-hand smoke in the air, etc.
Independently tested to reduce airborne microbes, VBreathe Tasman also has the ability to deter mosquitoes, help allergy sufferers, and even remove bad odors indoors.
Final Thoughts
It's near-impossible to completely avoid airborne pathogenic organisms. However, you can always take simple measures to lower your chances of getting sick. One of them is to stay at home when you feel sick.
And avoid close contact with your loved ones, especially those with pre-existing conditions. If possible, wash your hands regularly and disinfect surfaces after sneezing or coughing.
Investing in an indoor air detoxifier can also lower your chances of getting airborne pathogens into your system. By improving air quality in your home, you breathe easy and remain free from indoors toxins when sleeping.
The idea of having a detoxification device is to reduce high levels of airborne pathogens inside your home, which is a surefire way of making your air clean and healthy each day.