The US Environmental Protection Agency reports that there are 2 to 5 times more air pollutants in indoor air compared to the quality of outdoor air. What this means is that since we spend close to 90 percent of our time indoors than outdoors (home, school, office), we get exposed to these indoor air pollutants more often. This makes them serious health threats.
Breathing these airborne pollutants can lead to adverse allergic reactions in allergic persons as well as worsened health conditions in vulnerable persons, including the elderly, kids, asthmatics, and those with cardiovascular health conditions.
Air purifiers often become the go-to home appliance to help reduce indoor air pollutants and increase the quality of indoor air in the home.
What is an Air Purifier
An air purifier is an electro-mechanical home appliance used to filter and purify indoor air of pollutants like dust, smoke, pollen, dust mite, pet dander, mould, and other harmful allergens.
How Do Air Purifiers work?
Air purifiers use electric-powered, high-speed fans to suck in air, and then pass the air through air filters which traps dust, smoke, and other air pollutants. The clean and purified air is recycled back in the room. This way indoor air quality is greatly improved and the risks of airborne related health conditions are greatly reduced.
Most top quality air purifiers use a type of air filter known as HEPA (high-efficiency particulate air) filters. These high-grade air filters can filter very small particles that are invisible to the eyes, particles as small as 0.3 micrometres or less in diameter.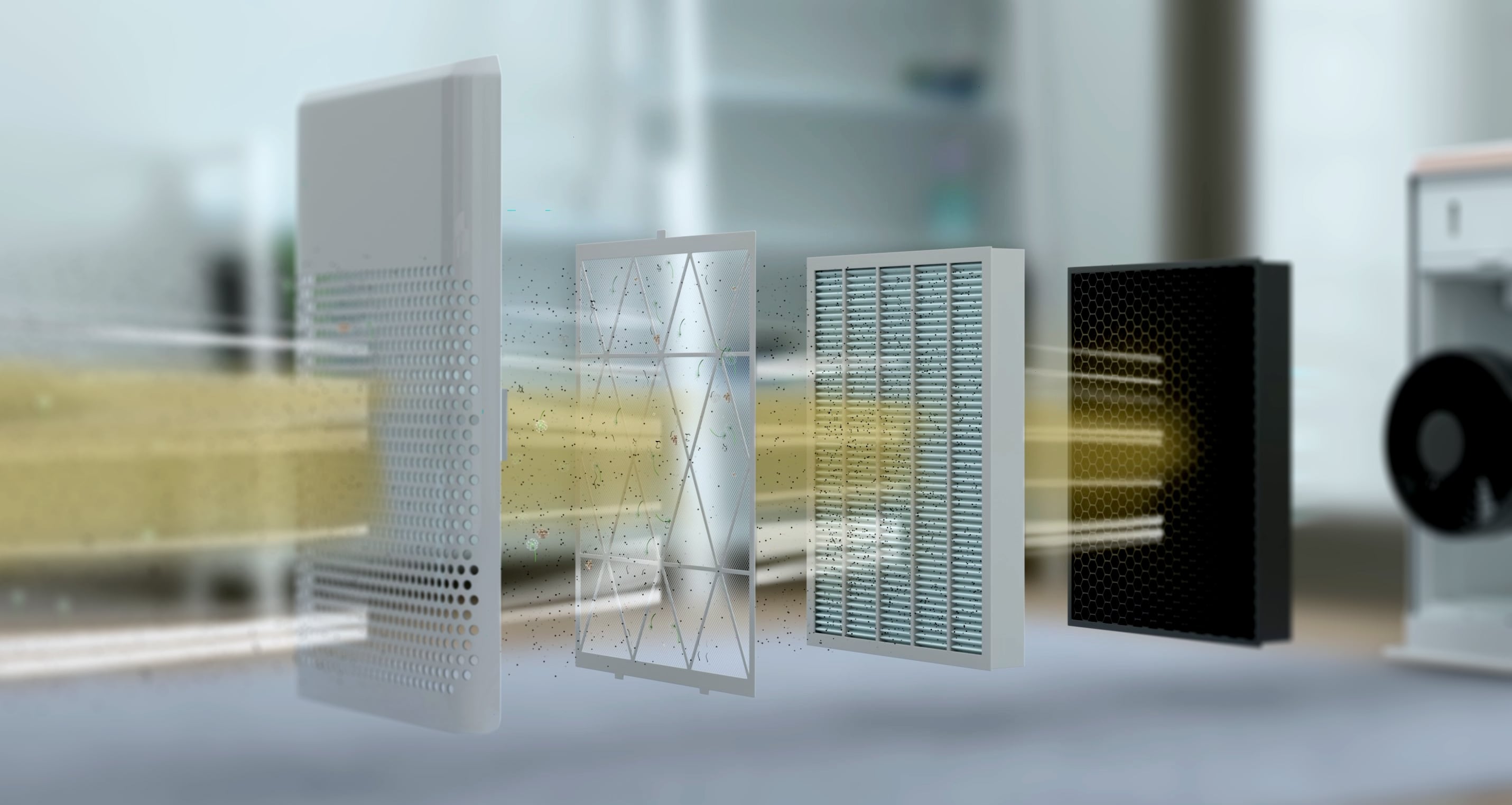 Types of Air Purifiers
There are 5 different types of air purifiers and they are differentiated based on the technologies that power them:
1. HEPA
The HEPA air purifier uses HEPA filters to trap and filter indoor air pollutants. For an air filter to be regarded as HEPA grade, it must have at least a 99.97 percent filtration efficiency and must be able to filter particles as small as 0.3 micrometres or smaller.
HEPA filters are made of a very fine micropore material folded back and forth into the shape of an accordion. This design creates a very large surface area for trapping dust, smoke, and other tiny air pollutants as air is pushed through the filter.
HEPA filters use three mechanisms to trap dust and particles within its surface area.
Interception: Fine particles get trapped when they come within one radius of the filter material.
Impaction: Large particles collide with the surface of the HEPA filter and get trapped in the pores as they are big and cannot pass through.
Diffusion: Very tiny particles collide with each other and with fast-flowing air molecules. This collision slows them down, making it easier for interception to occur as they are sucked in closer to the filter material.
HEPA air purifiers are very effective and efficient at trapping airborne particles, but they are not effective in filtering bad smell, harmful chemical fumes, or gases. For this reason, some HEPA air purifier systems also have activated carbon modules which can absorb odours and chemical fumes and help clear them from indoor air.
2. Activated Carbon Technology
Activated carbon makes great filters and they are often used in water treatment plants to absorb odour and colour from water.
They have very large surface areas and molecular-sized pores which can absorb and trap chemical fumes, volatile organic compounds gases, and odour.
Activated carbon air purifiers are best suited for chemical plant work environments where chemical fumes are always being generated.
Activated carbon filters are not effective in filtering dust, pollen, mould, pet dander, and they are often combined with HEPA filters in high capacity air purifiers for 360-degree air purification.
3. UV Technology
Some air purifiers use UV technology in combination with the HEPA filter system.
UV light is produced by a UV lamp installed in the air purifier which is used to kill airborne microorganisms as the airflow passes near it.
They are built together with HEPA filter systems that filter airborne particles and then pass the filtered air through the UV module to kill off airborne microbes like viruses and bacteria which are too tiny to be filtered.
The problem with this system is that UV rays produced by the UV lamps can ionize oxygen molecules in the air which leads to the bonding together to form ozone molecules.
Ozone is a highly dangerous indoor air pollutant which when inhaled can cause lung damage, chest pain, throat irritation, coughing, and shortness of breath. Exposure to ozone gas can also make chronic respiratory conditions like asthma worse.
UV air purifiers are not the safest kind of air purifiers, since they can expose you to ozone and even to UV ray itself.
If you are using air purifiers that have UV technology, you should endeavour to maintain it properly and always monitor the UV lamps to be sure it is working according to manufacturer's instructions.
4. Negative Ion
This type of air purifier is based on electrostatics, it uses negatively charged ions generated and injected into the air.
These charged ions then bind on to air pollutants including pollen and dust making them heavier and less able to stay afloat in the air and then drop on surfaces like the floor, walls, and on furniture.
The limitation of negative ion air purifiers is that they don't absorb or filter off trapped air pollutants like HEPA filters do, so these clumped particles often get deposited on the floor, on furniture, and other household materials. Adding more dirt to your home instead of reducing them. Also, little agitations can blow these fine particles back into the air.
5. Ozone Air Purifier
Ozone air purifiers produce ozone gas and pump them into the indoor air.
Ozone molecules contain three atoms of oxygen, this makes them very unstable. They can easily break down to form an oxygen molecule and a negatively charged oxygen ion.
This negative oxygen ion can bind to airborne particles, react with them, and eliminate them from the air, the same way a negative ion air purifier works.
However, as you already know, breathing in ozone is dangerous to your health, so this method of air purification is not safe.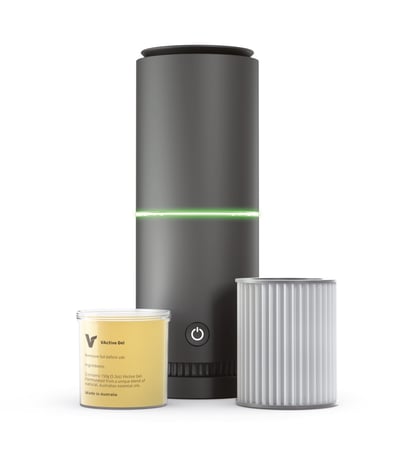 6. Air Detoxifier
Indoor air detoxifiers take the HEPA filter technology to another level.
Air detoxifiers like VBreathe, use medical-grade HEPA filters to filter indoor air airborne particles, just like HEPA filter-based air purifiers. They also significantly reduce harmful airborne microbes like bacteria, mould spores, and viruses, using highly potent antimicrobial natural essential oil gels which are released in vapour form into the air to trap and kill flying microbes.
They are safe and effective, unlike UV rays air purifiers that aim to achieve the same purpose but can generate and pollute your indoor air with poisonous ozone gas.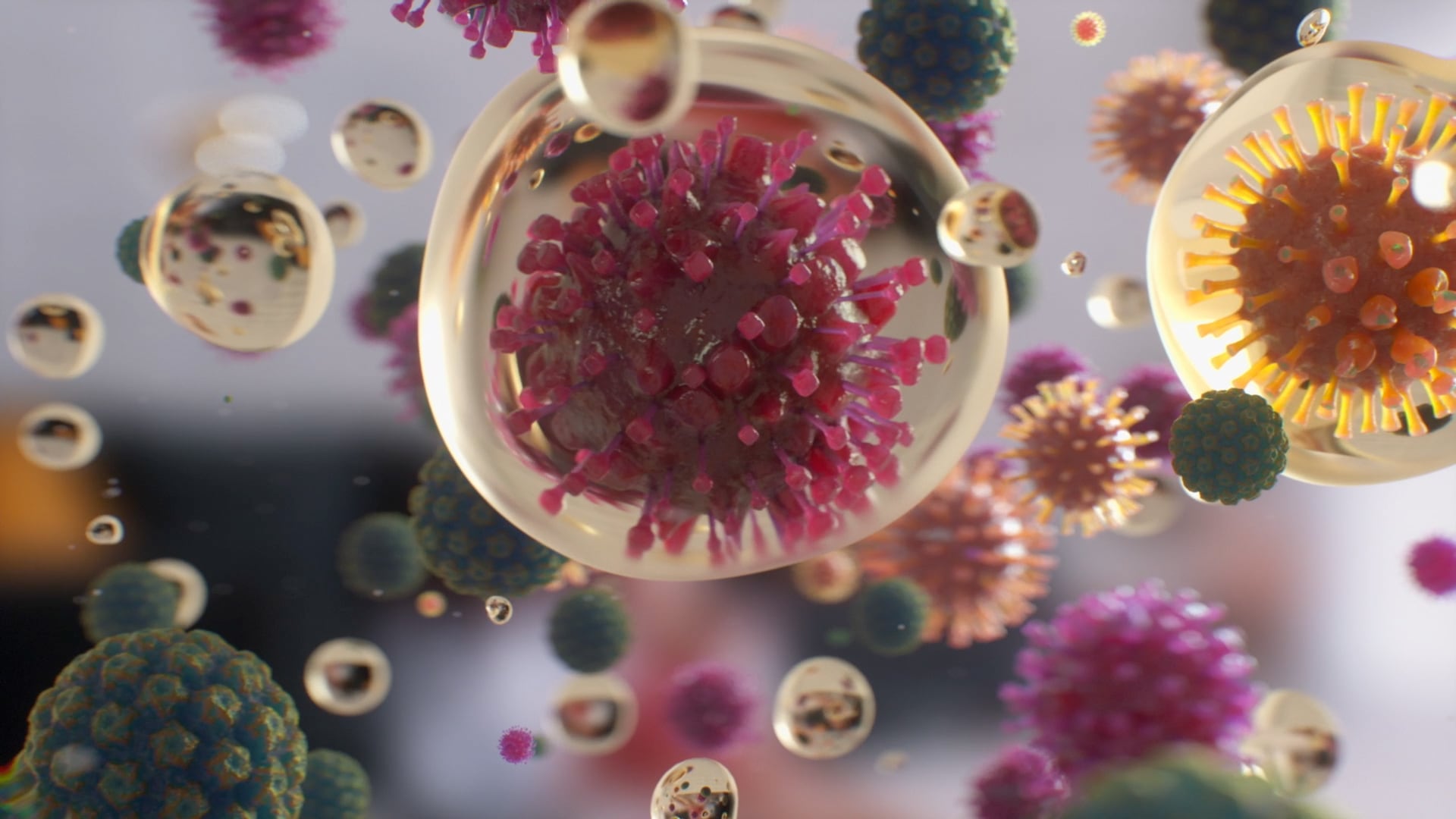 What to Look for When Buying Air Purifiers
Here are some important things you should look out for when investing in an air purifier for your home:
HEPA filter check: Only put your money in air purifiers that have true HEPA grade filters, as this is the most effective filter for filtering very tiny air particles. For an air filter to be HEPA grade, it must have at least a

99.97 percent filtration efficiency and must be able to filter particles as tiny as 0.3 micrometres

in diameter or less.
The right size for your room: You should only buy an air purifier that is the right fit for the room where you intend to keep it. If you buy one with a lower capacity, it will not be able to efficiently purify the air in the room.
No Ozone: Indoor ozone exposure is a great health risk, so you should avoid investing in ozone emitting air purification systems that produce ozone.
Fan noise: Air purifiers use high-speed fans to suck in air for filtration, and these fans can make loud noises. When buying an air purifier, check for the noise ratings of the air purifiers and always go for high efficient, low-noise air purifiers.
Brand check: You will usually be changing the HEPA filter of your air purifier, therefore, it is important to only get your air purifier from established and popular brands with easily available replacement parts, so that you can easily replace filters and parts during maintenance.
Benefits of Air Purifiers
It makes your home safer as you have lower chances of developing allergies as a result of poor indoor air quality and indoor pollutants.
Fewer allergic reactions and asthma attacks for your allergy-prone kids and yourself.
It reduces the risks of breathing bushfire smoke and developing complications as a result of that, during the bushfire season.
Reduces the risks of mould invasion in your home.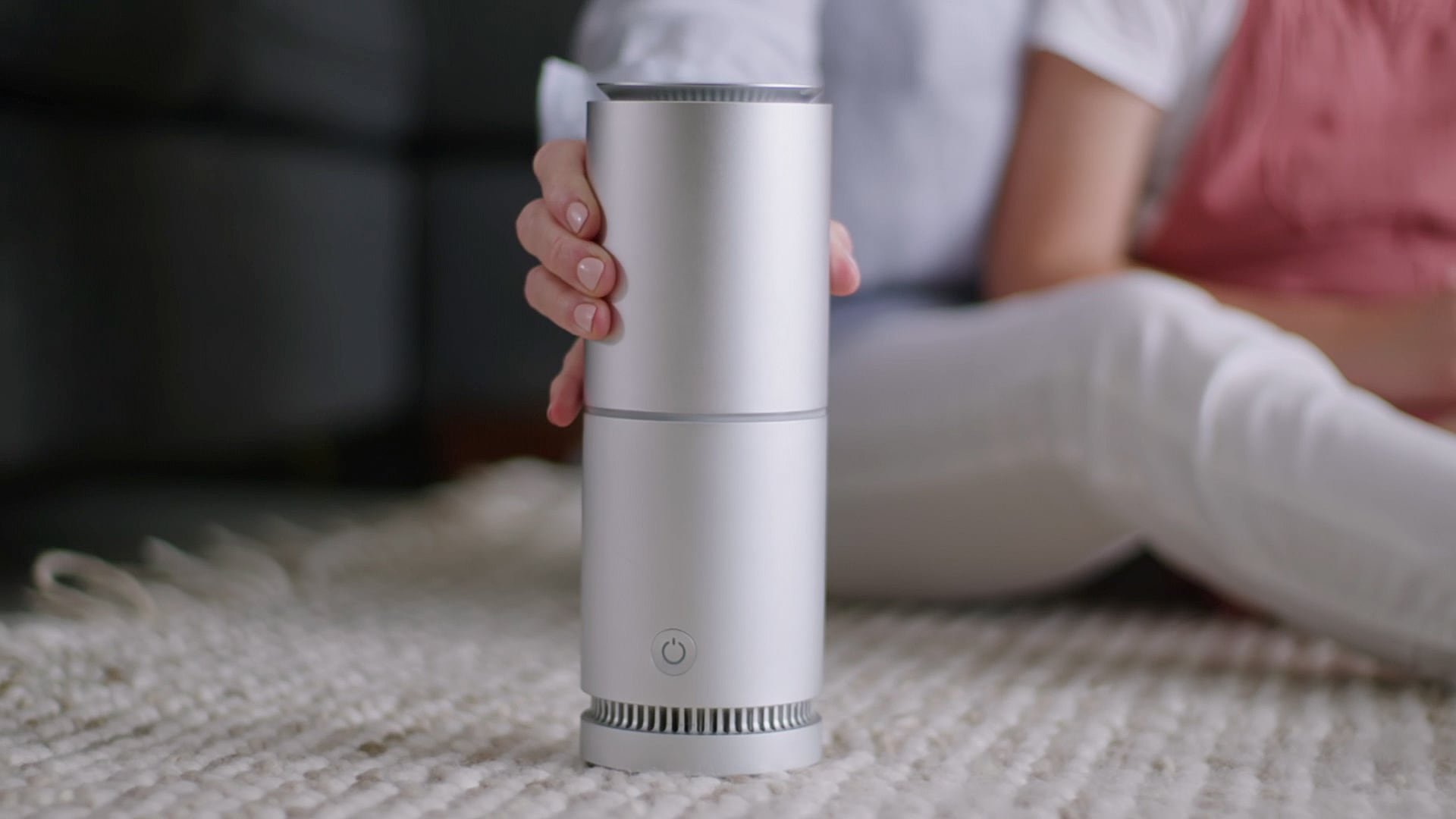 How to Make Air Purifier Work Efficiently
Here are two ways to make your air purifier work efficiently.
Make sure you are using the air purifier for the right room size; this will make it easier for the air purifier to filter and purify the room more efficiently.
Always carry out routine maintenance for your air purifier where you open it up and clean out dust and dirt from the filter, and lubricate the moving parts and the fan.
Conclusion
An air purifier is an important home appliance you should invest in, because of the many advantages it can offer to you and your family.
They may be pricey but they are worth it, especially if you consider the risks of breathing indoor air pollutants that can make you and your family sick and turn your home into a sick bay.
There are many types of indoor air purifiers and it is important to invest in only the best, not the fancy or the hyped types, designed and built on questionable and unsafe technologies.
So far, HEPA filter based air purifiers, and air detoxifiers are the go-to type when buying air purifiers, they fulfill the most basic and most important function, which is to filter indoor air and trap air pollutants, and they are safe, durable and effective at doing their job.The VBreathe Tasman air detoxifier is HEPA filter-based and it also uses its all-natural VActive Gel technology to significantly reduce harmful airborne pathogens indoors.